© Copyright Busy Teacher Shop.
Custom website graphics and layout design for Busy Teacher Shop.com including: header, background, navigational buttons, ad banners, misc graphics and new teacher vector character.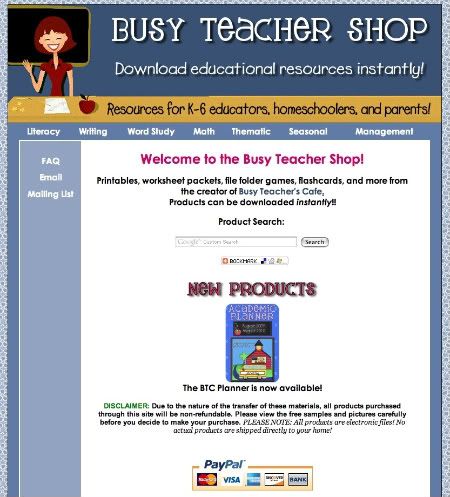 This is the original design, that was in need of a little snazzing up :) New design is not "live" quite yet but should be soon.