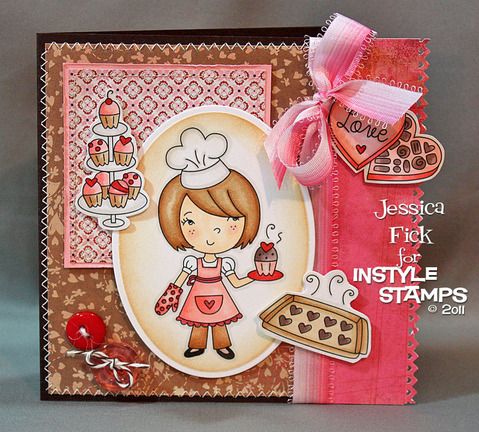 This is a new rubber stamp set that I illustrated for InStyle Stamps. The new character's name is "Patty Love." Here are cute samples made with the stamps from her debut set...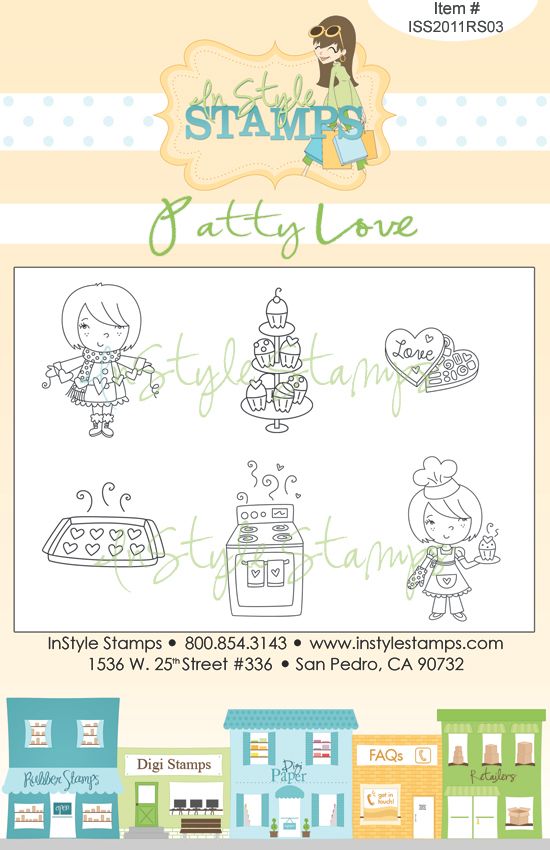 Patty Love is available for pre-order through January 15th, and it will be available for purchase in the InStyle Stamps store beginning on January 16th! Pre-order and save 20%!!
These stamps will make adorable Valentines cards, etc as well as Birthdays and other occasions involving cupcakes - which are all the rage these days!
For more information on how to place your order please visit:
Copyright © 2011 InStyle Stamps. All rights reserved.