Here is a new rubber stamp set that I illustrated.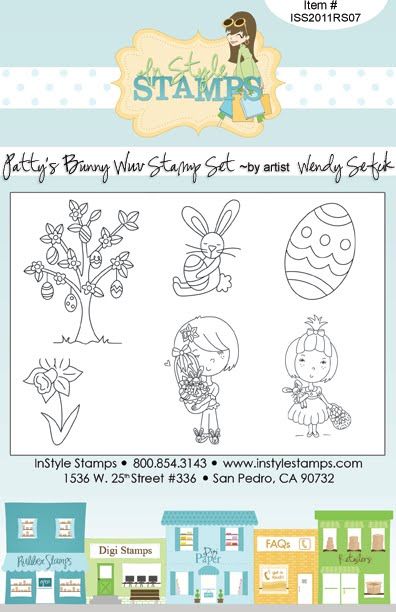 The set includes 6 rubber stamps: an Easter tree, Easter bunny with egg, Easter egg, daffodil, Patty with her Easter basket and Patty looking for eggs with her bunny.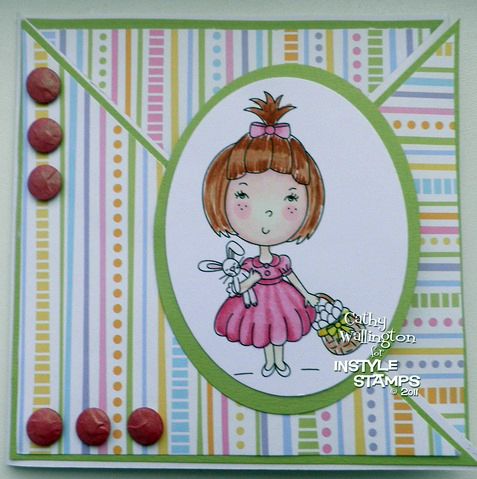 More card/stamping samples can be found on
InStyle Stamps Blog.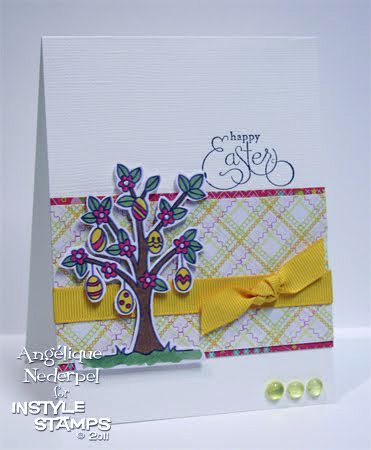 Click here to purchase this rubber stamp set
at InStyle Stamps.com
Copyright © 2011 InStyle Stamps. All rights reserved.