This is a custom Holiday card in a "Where's Waldo" inspired theme. Only, instead of hiding Waldo, Illy (a dog) is hiding.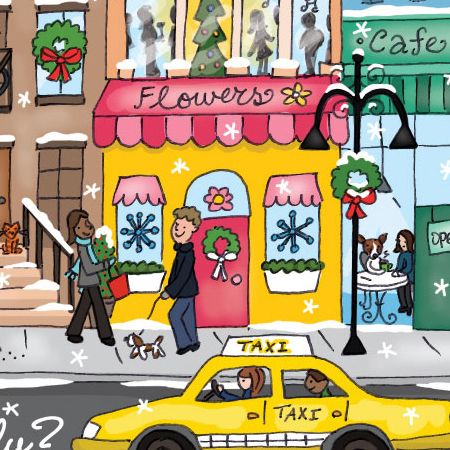 - Well, she's not really hiding but it may take a minute to find her sipping coffee with her owner. ;)
Copyright © 2011 Laura Mills. All rights reserved.