If you agree with this statement, you are probably blonde :) New pattern design titled "Blondes are more fun." Fun, flirty, whimsical designs are patterned together and surrounded by hand-drawn lettering in a goldilocks color palette.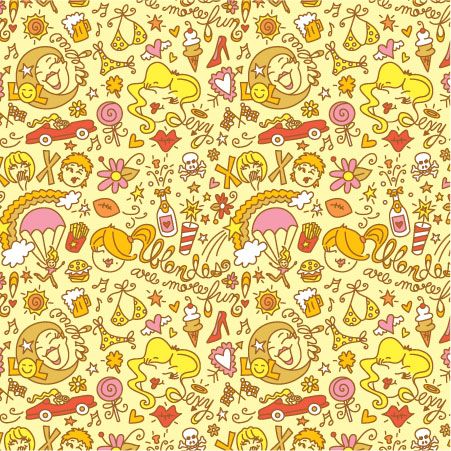 Sample pattern applications to follow as well as a Brunette & Red-head pattern design.
Contact Wendy
for licensing information.
Copyright © 2012 Broken Box Designs, LLC. All rights reserved.